"The government has recently permanently extended the permitted development rights. This means there is no longer the rush to have your development completed before May 30th!
Any such proposal will still be bound by the relevant Neighbour Consultation Scheme and your Local Planning Authority will be informed."
Please check our services below
ARCHITECTURAL DESIGN SERVICES
DESIGN + PLANNING APPLICATION FROM £599
Property Survey
We will measure and take photos of your property
Design
We will produce full set of drawings (existing floor plans and proposal floor plans) for Local Authority
Planning Submission
We will submit the plans to your Local Authority and act on your behalf during the application process. We will make free alteration drawing (if required) or draw supplementary plans and elevations upon request to gain council approval.
BUILDING REGULATION DRAWINGS FROM £399
We will provide you detailed drawings for your development. Building Regulation approval /or/ Building Notice will be required before building works begins.
SERVICES
Planning Permission Drawings
– Single Storey Rear extension
– Double Storey Rear extension
– Side extension
– Double Storey Side extension
– Loft conversion / Garage conversion
– Porch and Conservatory design
– New Building
Beam Calculation + Report
Planning Permission Submission
– Permitted development
– Full Planning Application
– Neighbour consultation scheme
Building Regulation
3D Building View & Photorealistic View
Building Services
HOW WE WORK
Site visit / Initial consultation with architect/architectural designer
– Site Visit fee (it will later be deducted from the Design fee)
We just take 30% of the given fee to start the work and the remaining is due just when the set of drawings is complete and approved by you.
Most initial design/draft will be supplied within 2 weeks.
We always offer various design solution so you can choose the best design option.
The average time for an application to be processed and approved is between 6-8 weeks, but some councils offer speed service for an extra cost. We will let you know if this option will be available to you. Although, we explain to our clients, you need to be patient.
After Planning Approval, we can offer you building services
Single Storey Rear extension
Double Storey Rear extension
Double Storey Side extension
PLANNING PERMISSION FOR PERMITTED DEVELOPMENT AFTER MAY 2019
In more recent years, the more relaxed Permitted Development Rights enacted since 2015, have allowed families to have up to 75% more extension space without Full Planning permission, allowing twice the usual space allowed for single-storey rear extensions. However, in May 2019, these freedoms are set to expire with no clear statement from the Government or councils on its continuance on the platform of a severe housing crisis where homeowners are clambering to ensure the optimisation of their home.
DOUBLE THE SPACE OF YOUR EXTENSION UNDER PERMITTED DEVELOPMENT RIGHTS
As planning specialist we have had an array of projects maximising their space under Permitted Development rights and are able to make the journey for clients wishing to harness their rights a more relaxed and pleasant experience, complementing design creativity and flair with an in-depth understanding of policies. Do not hesitate to contact us with projects or queries. Let's make that New Year's resolution to maximise the value and quality of your home come true. The time is now.
LARGER HOME EXTENSION SCHEME AFTER MAY 2019
Also, there could be additional changes and restrictions to observe again for commercial (and possibly residential applications). The reason for this confidence is that the trends of our rising population vs our housing stock issues have continued unchecked, especially in the capital. However, there is also the continued shortage of new sites and plots in congested areas, so it is not advisable to wait. Planning applications take the best part of 3 months to the process, so do take advantage of these guidelines while you can. You should be able to extend your home twice the previous maximum of 3-4m (terraced/end terrace/detached).
We always use top quality materials to achieve best results. However, the key element of our projects are the professionals, we always strive to excel our results because we believe in customer satisfaction.
At Costa Builders Group, we can prepare a complete set of architectural drawings for Planning approvals for domestic householders projects. We will provide the site plan, floor plan, elevations, section plans.
We can either design your home extension from your initial ideas or we can propose you design options in which we believe you will make best use of the space.
Flavio Da Costa
Architect & Build Specialist
Flavio Da Costa started working in the Design & Build industry in Florida in 2001. With large experience in the residential sector, Mr Da Costa acquired Bachelor's and Master's Degree in Architecture and improved his skills in RIBA Part 3 Professional Studies.
Mr Da Costa is able to design not just beautiful extensions and homes, but due to the experience of being on the building site doing project management, he is able to design cost-effective design that makes the most use of the natural light to improve the overall spatial quality of the dwelling.
Costa Builders Group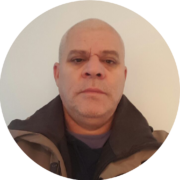 Rodrigues
Refurbishment / House RENOVATION specialist
Over 30 years of refurbishment and renovation experience in Spain and UK. Mister Rodrigues is responsible to complete over 1000 successful projects during these years and built a strong portfolio. Rodrigues is specialist in refurbishing bathrooms, kitchens and full house refurbishment AND GARAGE AND LOFT CONVERSIONS.
Costa Builders Group
Get in Touch
Subscribe and keep informed about services, offers and helpful tips that will help you keep your flat/house always beautiful.